It's International Cat Day. Are you a cat person? If you own a cat(s), chances are you are the pet of the house, their pet. If you own feline creatures or know someone who does, you can attest that cats are affectionate…for about three seconds. Then they just go back being to the snide and sharp creatures they are walking your corridors like you are a tenant in their house. You may be trying to strike a pose with your baby while it is busy giving you death stares for holding him/her without their permission. Sample this picture of actress Ankita Lokhande.
The Pavitra Rishta star is the proud owner of a pair of kitty cat eyes. At least that's what this post said, wherein she is posing with Birju. In moments they like to hide in between their major attitude issues, midnight apeshit-ty attacks and random gymnastic feats, cats know exactly how to captivate you with their cuddle party mode. They are cute, too big for their own britches and are an inspiration to anyone who wishes to purrfect the resting bitch face.
If you too are a cat person, here are 20 such things only us mere mortals will ever understand.
1. Sunlight is a call to acrobatics.
Don't even think of pulling the damn curtain.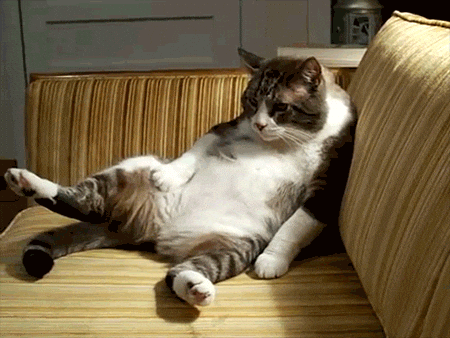 2. Watch your step, because there is no going back from a foot on the tail.
Hell hath no fury like a cat who has been stepped upon.
3. Kittens are a trip to the staircase to heaven. Period.
Do not underestimate the tininess of those claws, howsoever.
4. Your space is their space. Never forget that.
Let's get one thing straight: there is nothing like no-cat area. Your desk, your sofa, your furniture – they share everything with you.
5. It's always cats > world.
No matter what, you will always want to be in the company of the more intelligent beings, cats of course. You love them.
6. Boy, if she ain't walking with you, she just ain't into you.
I cannot begin to explain how many times I have tried to convince my cat to simply get up from the box she has captured from and hang out in the garden with me. It's been 6 months of coercing, just saying.
7. Who runs the world? Cats.
You are that roommate who never gets to have a say. Yeah, they call the shots.
8. Too good for their own good.
But sometimes, just sometimes, you will laugh till your stomach hurts when you catch your goofball staring at a mirror.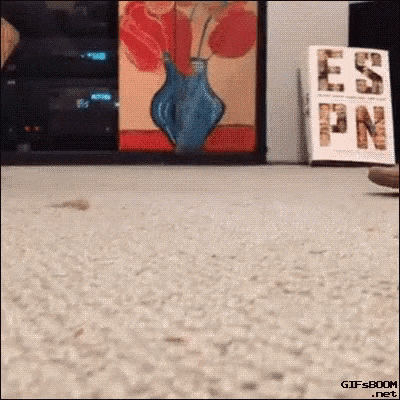 9. When you cat demands attention, you give it to her.
I'll just leave it there.
10. Snuggles are a privilege. Don't be greedy.
Ground Rule: You cannot demand. You only get when you should, or she is in the mood.
11. The clock is a scam.
If your cat wants to scratch your nose in the middle of the night, chances are…she will. If she wants to reach for that box you tried to hide from her, you can only watch her. 12. Always expect surprises. Always.
Be very cautious of where you keep what. Because someone's got flawless observing skills.
13. Furniture? You that.
You are the sofa or the couch or the armchair they decide to hang from or simply try to jump on. You that furniture.
14. Good look ID-ing your new sofa cover.
I mean we all have got our stuff screwed?
15. Toys are for babies. Not cats.
Not exactly the most impressive toys in the world, but paper bags are fun to rip apart.
16. The laser is your only weapon.
The only time you hold power is when you see your cat trying to catch up with the laser pointer.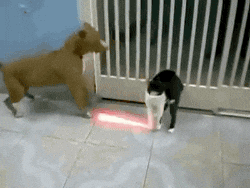 17. Naps On.The.Keyboard are the best.
Try working or as much as typing a sentence without your cat not sitting ON YOUR KEYBOARD. Yeah, that place somehow is their snuggle spot.
18. Idiocy sometimes takes charge.
More often, your cat will think she got it all….until the fall.
19. Gravity is for hoomans, it doesn't apply to cats.
I mean, there hasn't been a thing my cat hasn't found a way to reach to. She's perhaps Bear Grylls 2.0.
20. If she purrs at you and lies on you, you have attained nirvana.
I will put through all of her editions and in return, those 5-10 seconds (maximum limit) she decides to shower her unabashed love on me is eternal bliss. It's worth it all. Ain't it? Do you find yourself smiling or laughing at some of these relatable points? Let us know in the comments section. Wish you all a very happy #InternationalCatDay.
Stay tuned for more updates about Ankita Lokhande and the purrfect feline creatures.
Get in the mood of patriotism and catch Independence Day movies, here.