Anybody who follows Sriti Jha on Instagram must have seen the cute Harry Potter accessories the actress owns. Sriti, who is seen as Pragya on the small screen show Kumkum Bhagya, is a die-hard fan of the series based on J.K Rowlings books. And like any other Potterhead, we bet it is her deepest desire to go to the Wizarding World of Harry Potter to learn witchcraft and of course, the art of potion-making.
She even keeps a track of Harry Potter's birthday! She is definitely a potterhead, and an adorable one at that. It is so disappointing that the platform 9 3/4th wouldn't open for Muggles like us, so we have settled with collecting some memorabilia hoping to bump into Hagrid someday. Because Dudley cousin is getting annoying by the day and my Nimbus 2000 (now 2018-19 probably) is far from our mortal sight.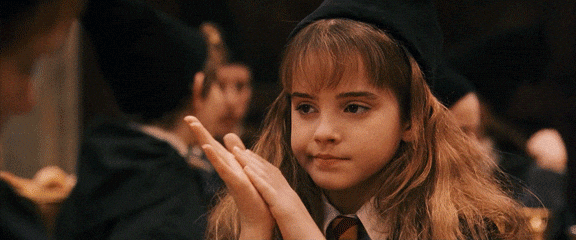 All the quizzes about the boy who lived, seem to be done and dusted and my Obliviate charm isn't working so that I can erase all the books I read and films I watched only to start over again! So, merchandise it is.
To anyone who would call me crazy, I would let Hermione answer that for you! But anyone who would like to join me and expand the army, here are some things you can add to your collection in the cupboard under the stairs.
1. Hogwarts
Simply because Hogwarts is my home!
2. Map
I'd like to thank the Weasley brothers for the gift of this. Mischief Managed!
3. Scarf
Let's just say I like my uniform red with a dash of yellow.
4. Wand
Dark and difficult times lie ahead, Harry.
5. Socks
I solemnly swear that I am upto no good.
6. Book
Beware of whoever throws a curse at me, I might not be who you think I am.
7. Pocket Watch
Ah, how I wish I could travel back in time and join the school with Harry and his friends.
Get shopping, Potterheads! You don't want to miss out on these.
Stay tuned for more updates about Sriti Jha and catch all the latest episodes of Kumkum Bhagya on ZEE5